Free U.K shipping on all orders| Current turnaround 1-3 working days| Now Delivering Worldwide from the U.K
The Sylverling Workshop designs & handcrafts bespoke & ready to wear jewellery. Passionate about keeping our carbon footprint small, we work predominantly with recycled Sterling silver & we only use ethically sourced natural gemstones. Ethical working practices are extremely important to us and so we only work with materials that can be traced back to their original source. We believe in slow fashion and in creating pieces that are of fine design and made to last. Our jewellery is handcrafted using traditional tools & methods.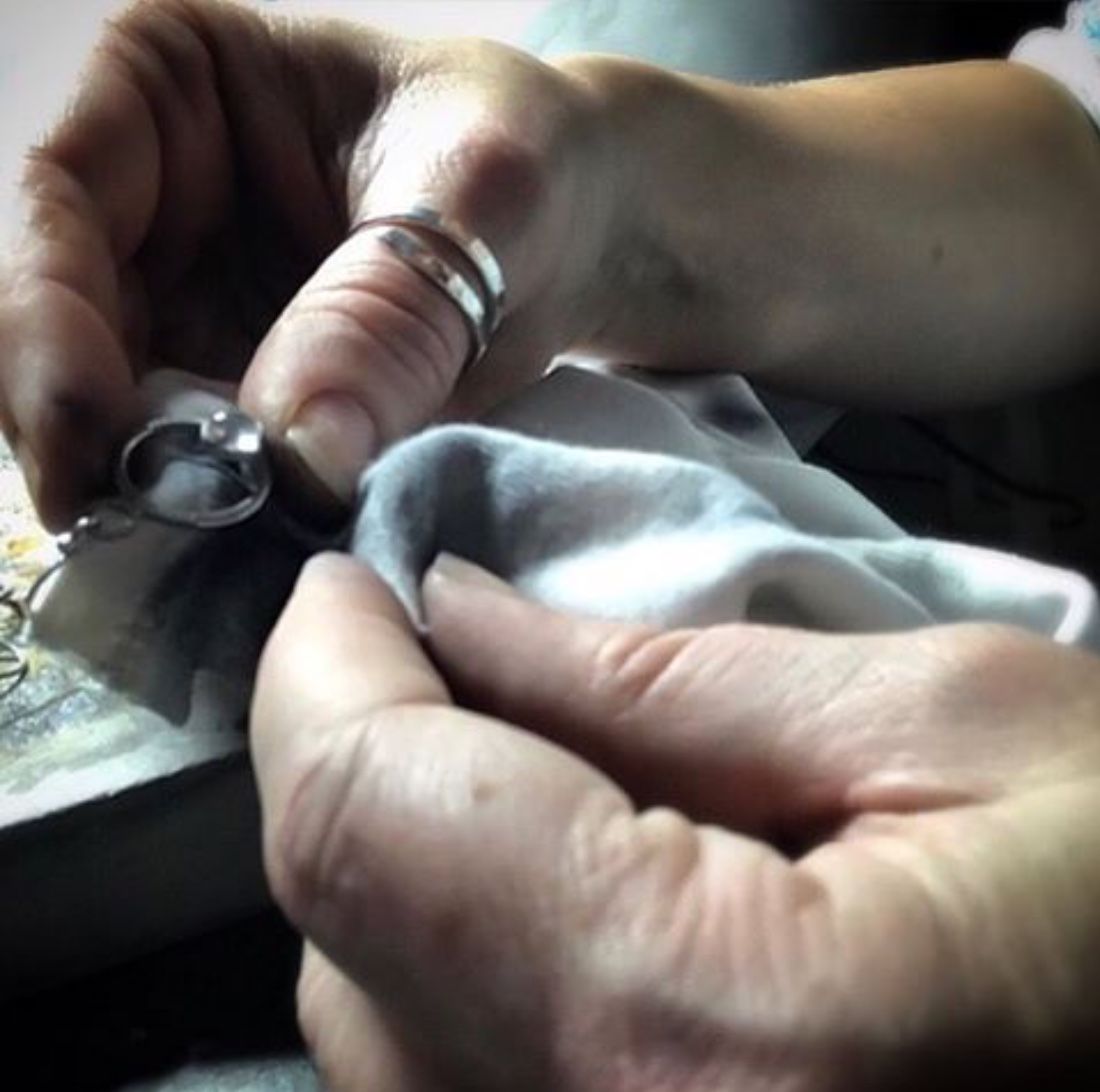 ''Just received the gorgeous Ecosilver ring I bought and I LOVE IT so so much!! Beautifully handcrafted and a perfect fit! I've been searching for a ring for this finger for so long and I couldn't be happier I found the right one!! at last!! Thank you!! Sx ''
" I'm over the moon with my earrings! They really are the loveliest, most unique earrings I have ever had! "
'' I love my ring from The Sylverling Workshop, absolutely beautiful and great quality.''
All jewellery is sent out in eco-friendly presentation boxes & recyclable packaging.
Some of our jewellery is currently on display & for sale at Wistow Gallery in Leicestershire.