The Rise of The Eco-conscious Metalsmith.
Posted on
As a silversmithing wife and mum, the environment is important to me and I try to be as 'green' as possible in both my day to day living and in my metal working. This can be quite a challenge with all the non-recyclable packaging still on the majority of our supermarket shelves. I am a firm believer that even a little change to the way we live can improve our environment hugely over time.
The eco-conscious metalsmith is thankfully on the rise.
I only purchase metals and semi-precious gemstones from reputable companies that are striving to be green in their practices, by wherever possible working ethically and ensuring fair trade standards are met in their sourcing of products.
The question is, can precious metals and gemstone jewellery ever be truly green?
All metals and gemstones have been mined from the earth at some point, so to that extent some damage to the environment has already occurred.
That is why I work with Ecosilver as much as possible. Ecosilver is a greener alternative to newly mined Sterling silver.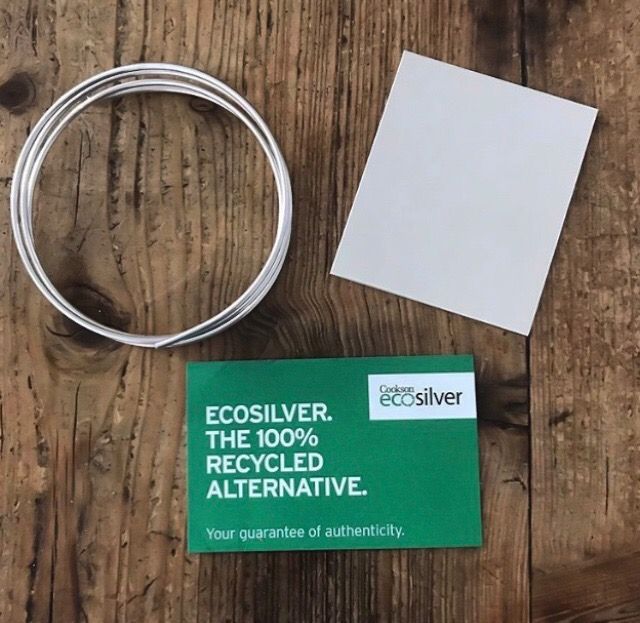 Simply put :- Ecosilver is the end product of the recycling process of Sterling silver.
As with Sterling silver, Ecosilver comes in the form of wire, sheet metal, grain and solder. It is made from 100% recycled unwanted scrap from items such as medical equipment, electronics, jewellery and unused silver objects.
As with all green, eco-friendly products Ecosilver is currently more expensive than Sterling silver due to the cost of the recycling process.
Ecosilver comes fully certificated for authenticity.
Ecosilver is in no way inferior to Sterling silver.
Ecosilver just as Sterling silver, once crafted into an object to sell, requires by law to be sent for assaying and in turn hallmarking when over a certain weight threshold, (7.78g), though I get all my jewellery assayed and hallmarked regardless of its weight.
I send all my unusable bench scraps to be recycled. This is a fantastic service offered by Cooksongold, a leading wholesaler of precious metals including Ecosilver, precious and semi-precious gemstones and tools.
So while precious metal and gemstone jewellery can never be 100% green, by recycling metals and gemstones and by reducing the use of harmful chemicals in the workshop/studio, and by opting for more environmentally safe options, greener choices can be made and metalworkers can do their bit to improve the environment in which they work.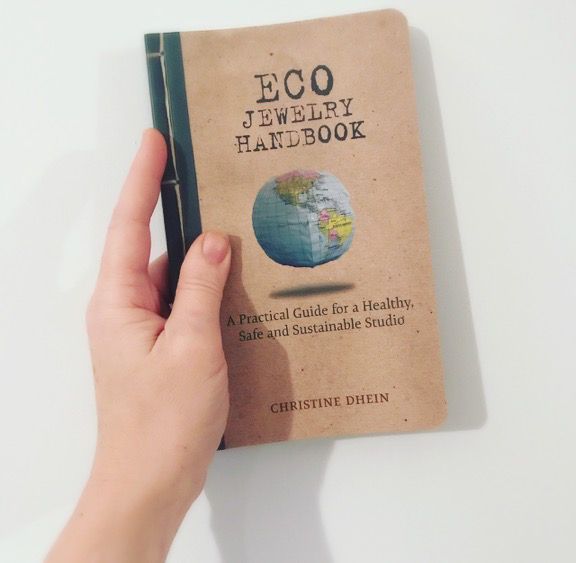 The 'ECO JEWELRY HANDBOOK' by Christine Dhein and published by Brynmorgen Press is a fantastic little gem, packed with information and advice for a safer and more sustainable working environment. A must have on the shelf for any eco-concious aspiring metalsmith.
Thanks for reading, see you again soon, Vicky x