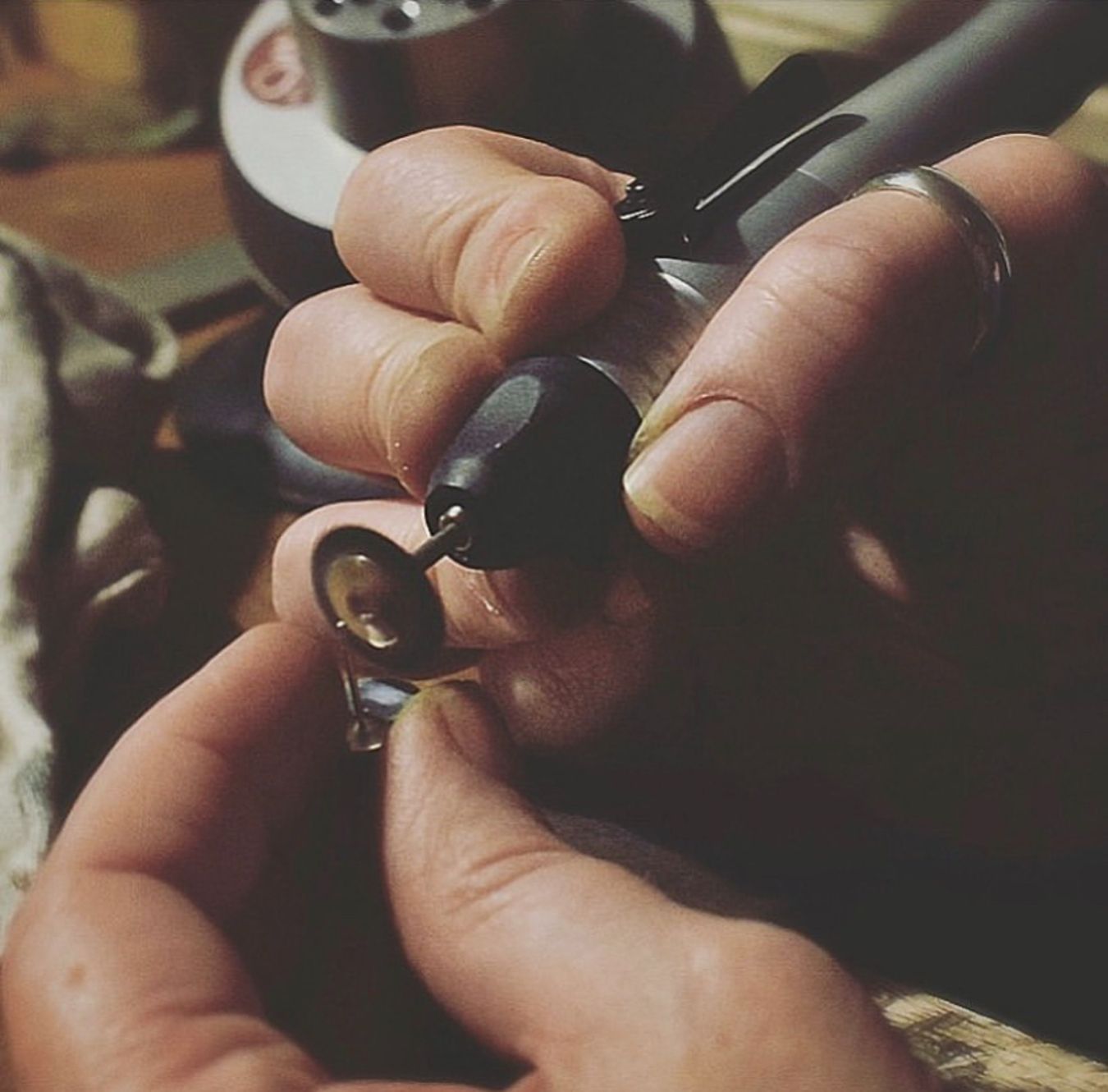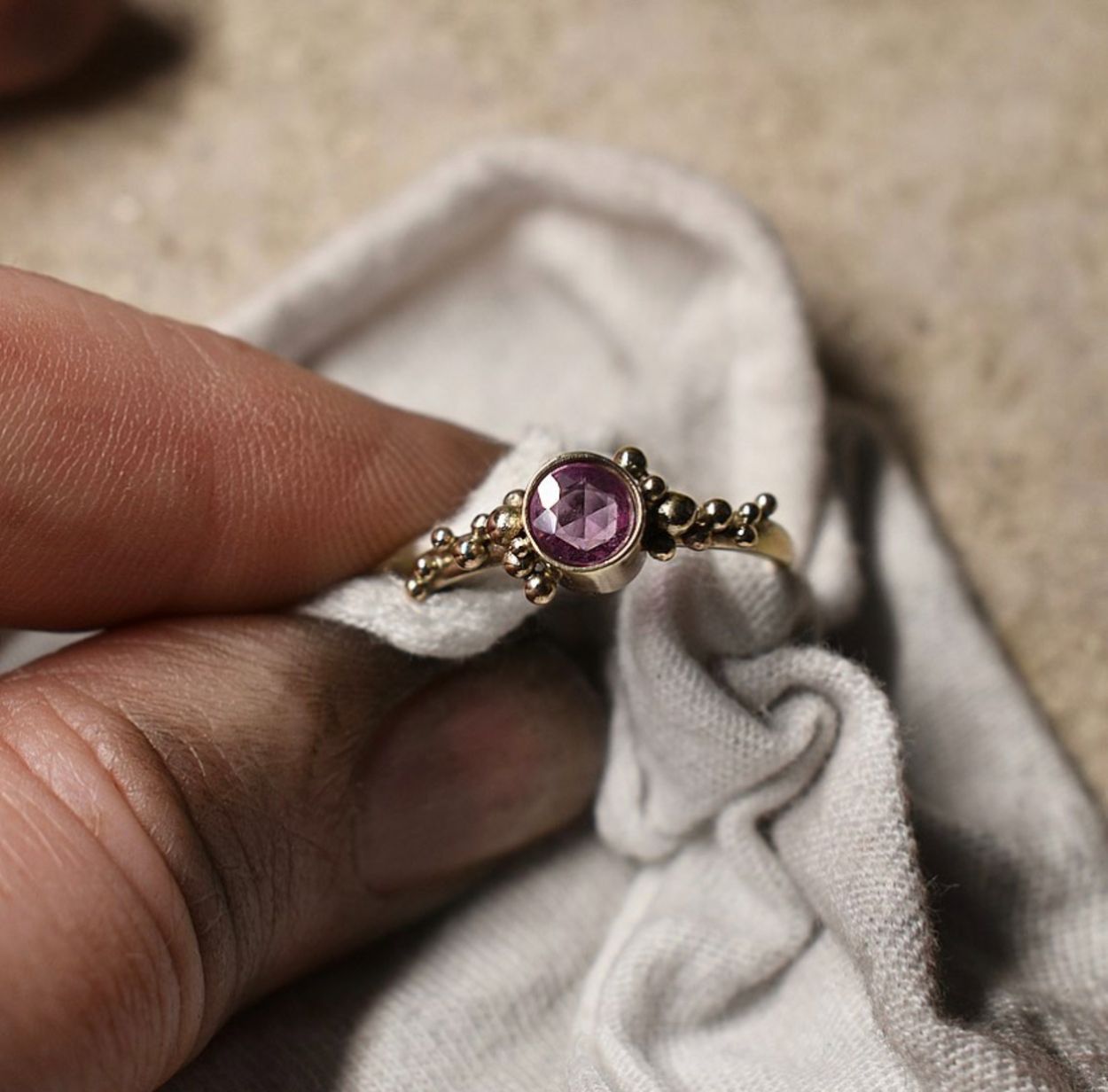 IT'S SO LOVELY TO HAVE YOU HERE!
My name is Vicky and I am the designer and maker behind The Sylverling Workshop. As a Fine Art graduate, I have always felt most at ease and fulfilled when being creative. The need to create, alongside my combined deep love of jewellery and the challenge of working with metal meant that I set up my own workshop, enabling me to create, in my own way, jewellery for others to wear, enjoy and hopefully treasure.
At the heart of all my work, is the need to create in a way that is respectful to the environment. There's just me, (and our family cat Tilly) in the Workshop, designing and creating small batches and custom orders by hand, working with traditional tools and recycled materials as far as possible. I am always looking for greener ways to live and work. I was born in a market town and grew up in the beautiful countryside of The Cotswolds and Leicestershire. Days out exploring as a child, helped develop my long standing love of the countryside, nature and animals. I currently live and work in the City of Leicester.
I am registered with the Birmingham Assay Office in the United Kingdom. Each piece of jewellery over 7.78g weight, (Sterling silver) is assayed, hallmarked and my unique crafter's mark applied. In the case of jewellery falling under 7.78g,(Sterling silver) in weight usually only my crafter's mark will be applied. This is in accordance with the legislation for hallmarking and the Hallmarking Act.
I am also registered as a goldsmith with the FairTrade Foundation. This allows me to buy and work with certified Fair-trade gold.
All elements of the jewellery I make are unique even, in any one design, because every item is individually handcrafted using traditional smithing hand tools. You will therefore be wearing a beautiful and unique piece of ethically crafted jewellery. I happily take custom order enquiries.
I am passionate about making ethically and consciously crafted elegant, everyday jewellery of strong modern design.