It is very important to me to run as green and eco-friendly a jewellery business as possible. You can be assured that all my packaging is plastic free & produced from 100% recycled materials and is recyclable, biodegradable or compostable.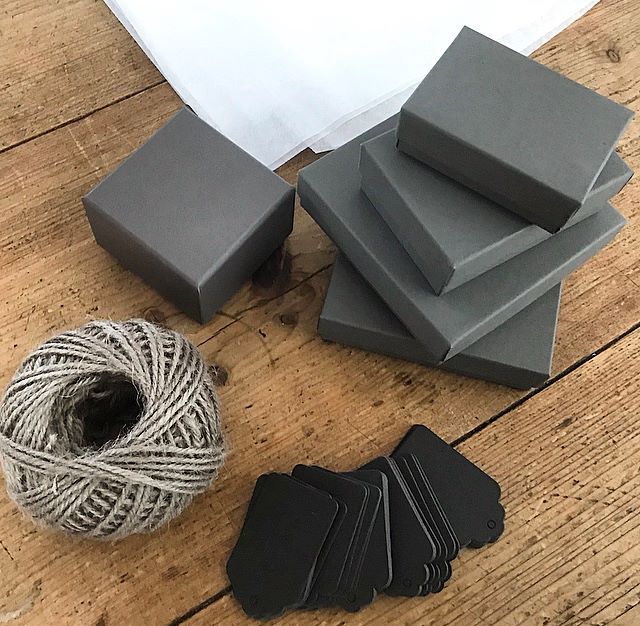 The tissue paper I use is made from 100% recycled materials and is Process Chlorine Free (PCF) and acid free.
The Kraft boxes are made from 100% recycled materials and their grey colour is made from water based inks. Aside from the ring boxes which have a foam insert, boxes contain white non-tarnish eco-fibre inserts.
Pink hemp cord and grey hessian rope replace the need for ribbon and they are dyed with AZO free and lead free inks and eco-friendly dyes. The handwritten Kraft tag card and spare gift tag are eco-friendly and recyclable.
All purchases are sent out in compostable mailing bags (made from 100% sustainable plant starch) and cushion paper or reused cardboard replaces any need for bubble wrap or plastic.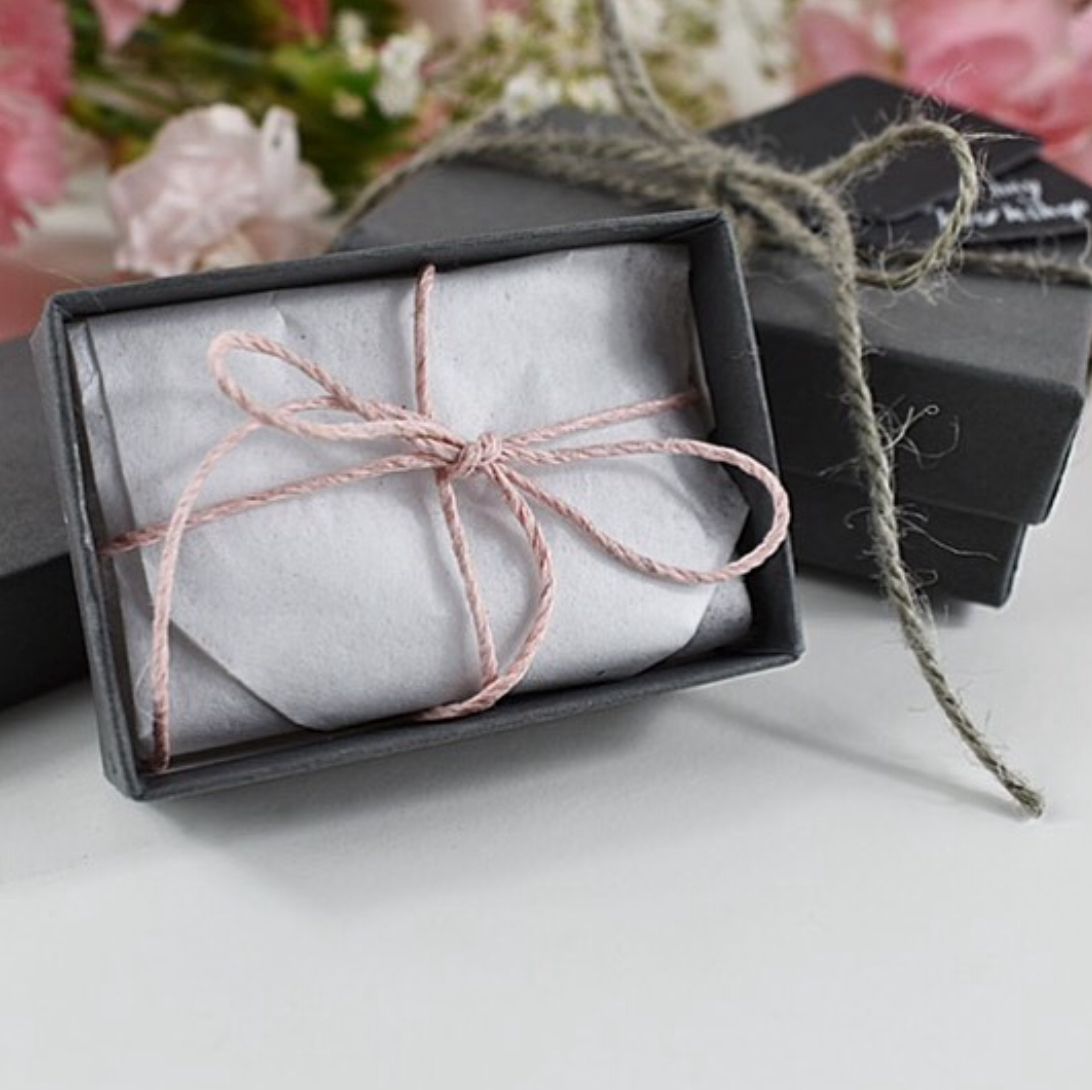 ♻
Eco-friendly, Recyclable, Biodegradable packaging materials.
Water based inks
Eco-fibre inserts
Handwritten labels
Cushion paper
Compostable mailing bags or cardboard mail boxes.