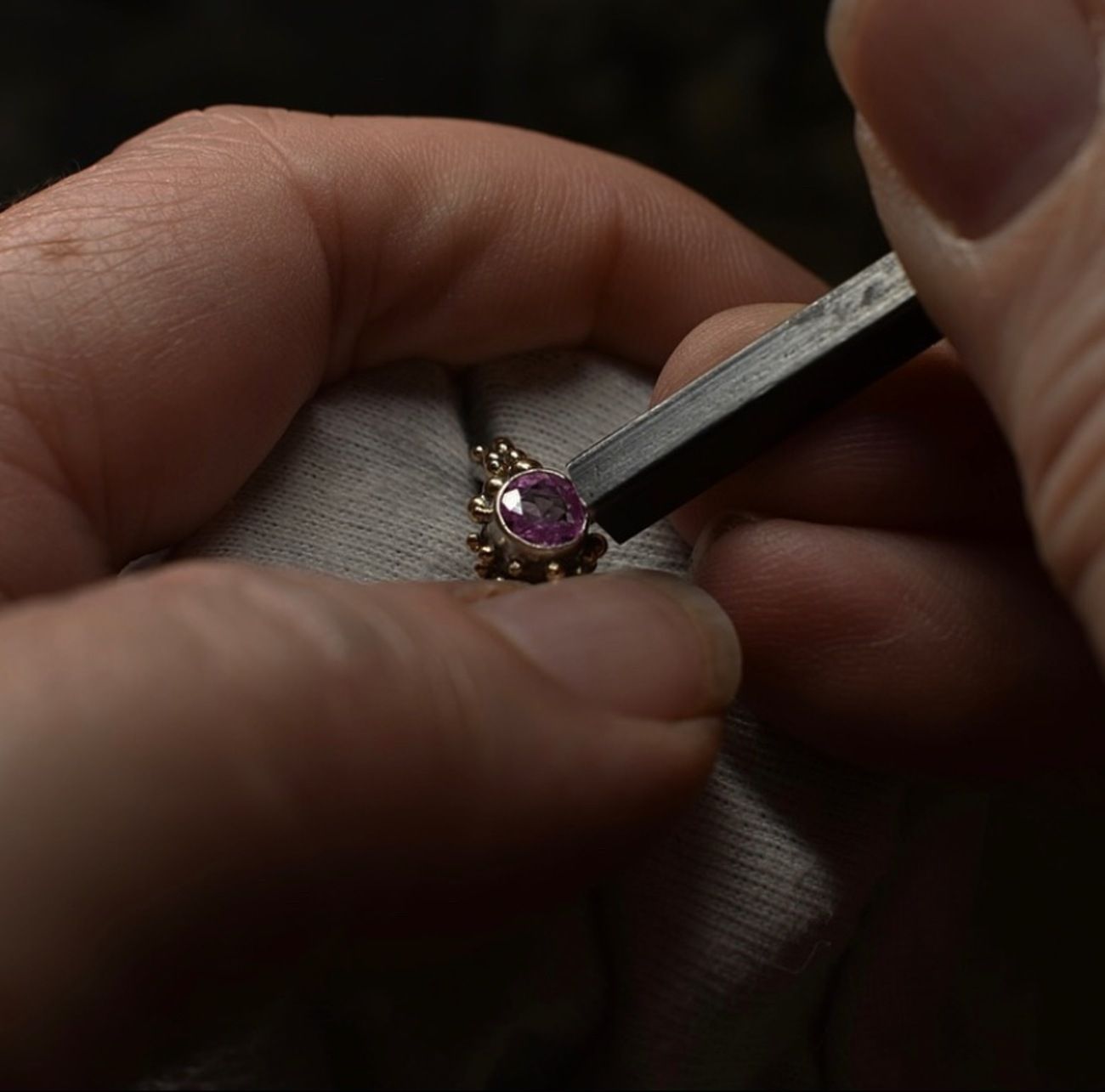 OUR PLANET
RESPONSIBLE SOURCING
All the precious metals and semi-precious/precious gemstones I work with are as responsibly and ethically sourced as possible from trusted suppliers in the U.K. These suppliers are working hard to ensure best practices are met. They visit and build strong relationships with the workshops and factories where the gemstones are cut, and are confident that the people employed are treated well and fairly for the different countries they are based.
There is an ethical issue within the jewellery industry when it comes to the gathering and mining of gemstones, diamonds and precious metals, (particularly gold) as they can all pass through many sources several times in their journey from earth to supplier. The suppliers I use work hard to ensure that there is traceability and working standards are met.
ENVIRONMENT
From an environmental stance, we must not forget that gemstones and precious metals form part of our living environment. Gemstones and metals are mined from under our earths crust, from miles under our oceans, glaciers, ice caps and reefs. By working with recycled silver, SMO Gold, recycled gold and Fairtrade gold, it reduces the need for new mining and where mining needs to continue, ensures traceability, a working towards fairer working environments, helping to build better communities and safer managing of the environment leading to a more ethical and more sustainable jewellery industry.
IN THE WORKSHOP
NO HARSH CHEMICALS
We never use harsh or toxic chemicals to create our pieces.
NO WASTE!
There is no waste! Where we cannot recycle, we send our scrap metal to be recycled again.
RECYCLED AND RECYCLABLE/PLANTABLE PACKAGING
I send out all jewellery purchased in kind to our planet recyclable and plantable packaging Click here for more information.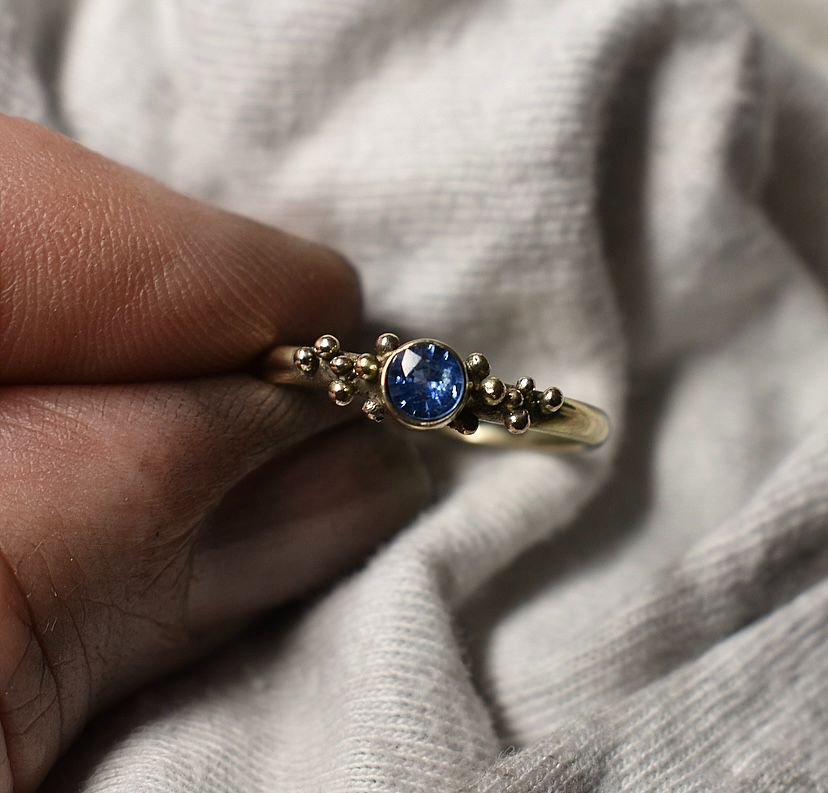 GOLD AND PEOPLE
SMO GOLD- SINGLE MINE ORIGIN
We are over the moon to be working with SMO (Single Mine Origin) Gold. When you purchase SMO gold jewellery, you can be assured that the gold has been produced by a legitimate mining operation which holds no ties to conflict, where miners are being paid a just wage under secure employment. SMO strives to ensure that the communities living locally to the gold source are benefitting from sustainability initiatives carried out by the mining operation. Such initiatives include programmes centred on education, healthcare, safe drinking water and agricultural prosperity to support a wide number of people.
RECYCLED GOLD
We also currently work with 100% recycled gold. The gold we work with comes from a trusted UK supplier who ensures that the recycled gold they supply carries none of the associated human or environmental problems that can sometimes be associated with mining.
Having said that,there is fair debate surrounding recycled gold. The argument being, that if more and more jewellery businesses,(large and small) switch to using only recycled gold then it won't stop the need for continued mining and therefore doesn't tackle the issues surrounding mining i.e the poor, dangerous conditions miners are forced to work in to survive. So whilst we search to shop more ethically and responsibly, with a strong desire to do the right thing by the environment and others, the demand for gold would still mean these miners continue to endanger their lives and the environment in which they live.
We will tell you which type of gold has been used in the making of one of our pieces of jewellery in the shop description section.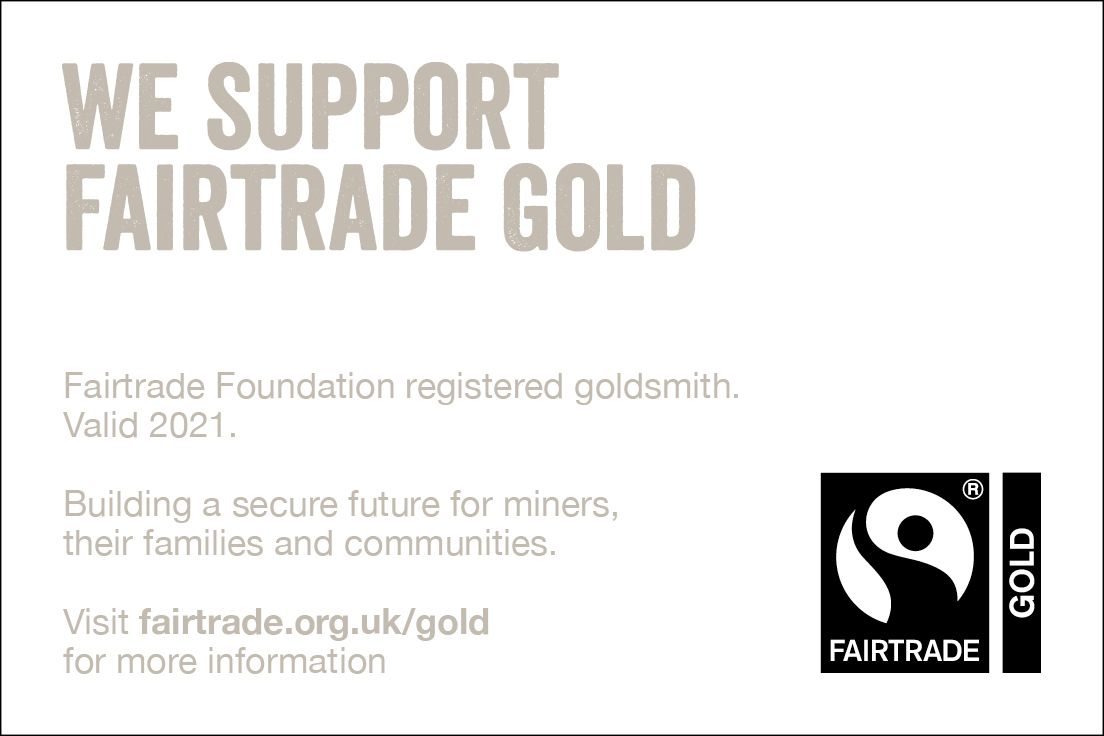 WE SUPPORT FAIRTRADE GOLD
As stated earlier, I am registered as a goldsmith with the FairTrade Foundation. This allows me to buy and work with certified Fair-trade gold. The Sylverling Workshop supports FairTrade Gold. Building a secure future for miners, their families and communities.
THE PRESENT AND THE FUTURE
We will continue in our search for greener ways of living and working and The Sylverling Workshop makes every effort to handcraft silver and gold jewellery in a way that keeps its carbon footprint as small as possible. We believe in slow fashion and in creating pieces that are of fine design and made to last. We hope that one day all precious metal and gemstone mining will be fully audited and traceable to the source as it is with Fairtrade Gold and SMO Gold. This will mean better safety and living standards for miners and their communities as well as better news for our living planet.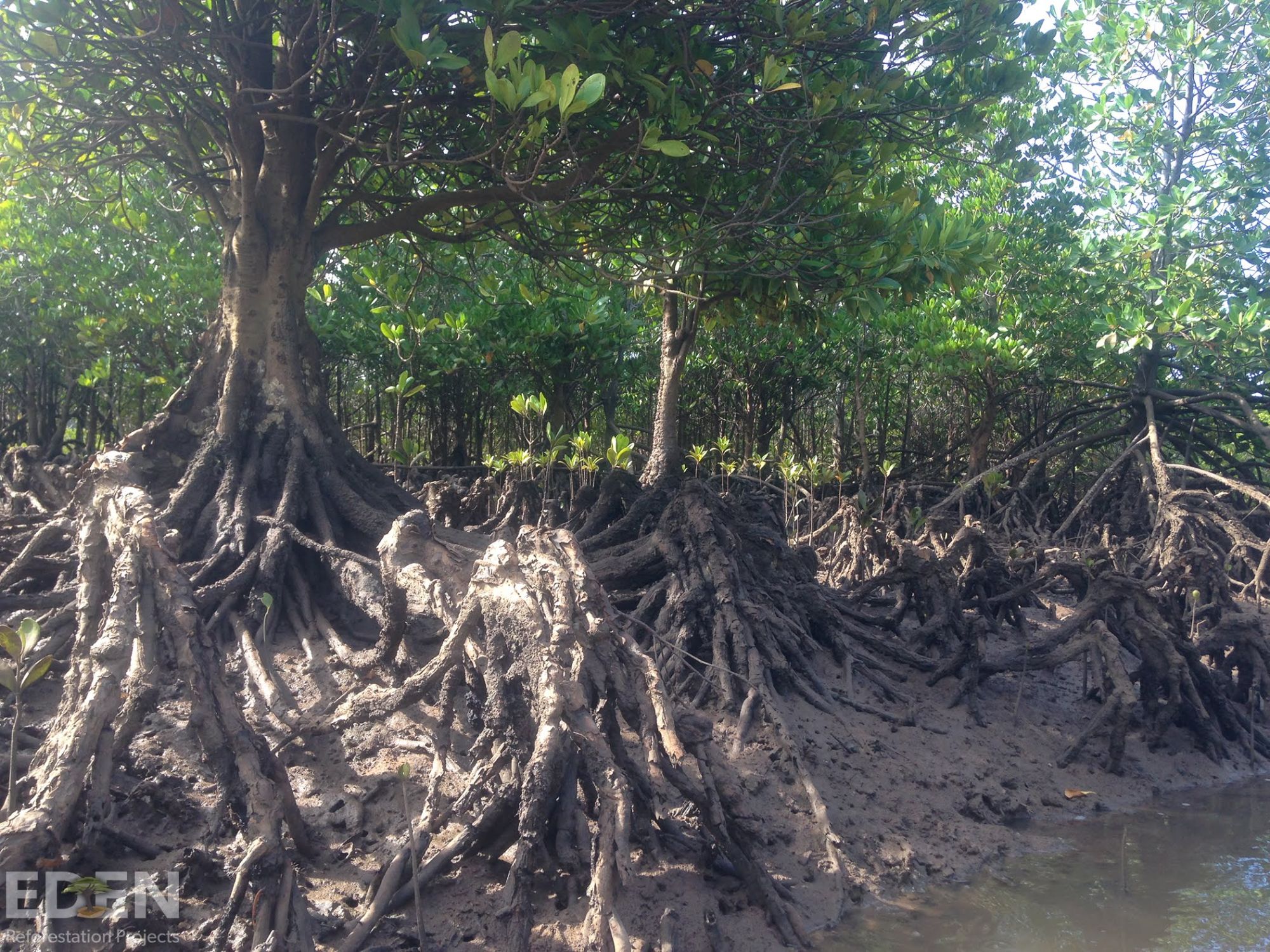 PLANTING TREES WITH EVERY PURCHASE
For every jewellery purchase you make with us, five trees are planted. We also off set our carbon emissions at the same time. Not only will you be wearing an ethically made, unique piece of jewellery, but you will be helping to build forests and improve communities as well.
Photo credit: Eden Reforestation Projects and Ecologi